Harmony Glass
www.StainedGlassJewels.com
---
Round Faceted Round Double Faceted Round Smooth Square Oval & Pointed Oval Tear Drop Rectangle Swirly & Other Glass Jewels Mirror Backed High Profile Rondels

All jewels shown with an "Add to Cart" button are in stock and available for immediate shipment.

Glass jewels shown with an "email us" link are not in stock, but may be available. You can email us about the glass jewels in question. We will check for availablilty and write back to you. We have no minimum order, so even if you are only looking for 1 jewel, feel free to write to us.


Round Smooth Stained Glass Jewels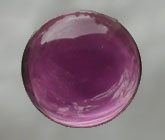 J5A
Dimensions shown are the diameters (25mm is approximately equal to 1 inch).
Clear
Amethyst
Aqua
Black
Dark Amber
Light Amber
Teal
Green
Opal
Orange
Peach
Red
Rose
Sapphire
Streaky
Yellow
8mm

J137C
$0.65

J137A
$0.65

J137BK
$0.65

J137LT
$0.65

J137T
$0.65

J137G
$0.70

J137OP
$0.70

J137R
$0.70

J137GP
$0.80

8mm

10mm

J147C
$0.75

10mm

12mm

J133C
$0..85

J133A
$0.95

J133AQ
$0.95

J133DT
$0.95

J133LT
$0.95

J133T
$0.95

J133G
$0.95

J133R
$1.00

J133S
$0.95

12mm

15mm

J6C
$1.30

J6A
$1.40

J6AQ
$1.40

J6BK
$1.40

J6DT
$1.40

J6LT
$1.40

J6G
$1.40

J6OR
$1.50

J6CH
$1.50

J6R
$1.50

J6GP
$1.65

J6S
$1.40

J6ST
$1.65
photo
15mm

16mm

J160A
$1.35

J160-OR
$1.45

18mm

J58C
$1.95

J58A
$1.95

J58AQ
$1.95

J58DT
$1.95

J58LT
$1.95

J58T
$1.95

J58G
$1.95

J58OP
$2.25

J58OR
$2.25

J58CH
$2.25

J58R
$2.25

J58S
$1.95

J58ST
$2.50

photo
18mm

24mm

J5AQ
$2.80

J5G
$2.80

J5S
$2.80

J5ST
$3.20

photo
24mm

25mm

Ja5C
$2.25

Ja5A
$2.65

Ja5AQ
$2.65

Ja5BK
$2.90

Ja5DT
$2.65

Ja5LT
$2.65

Ja5T
$2.65

Ja5G
$2.65

Ja5OP
$2.90

Ja5R
$2.90

Ja5S
$2.65

25mm

35mm

J4C
$4.95

J4A
$5.75

J4AQ
$5.75

J4BK
$5.75

J4DT
$5.75

J4LT
$5.75

J4G
$5.75


J4OP
$6.40

J4CH
$6.40

J4R
$6.40

J4S
$5.75

J4ST
$6.95

photo
35mm

50mm

J26C
$9.50

J26DT
$9.85

J26LT
$9.85

J26Y
$9.85

50mm

70mm

J138OP
$13.90

70mm

Round Faceted Round Double Faceted Round Smooth Square Oval & Pointed Oval Tear Drop Rectangle Swirly & Other Glass Jewels Mirror Backed High Profile Rondels


©Harmony Glass

This page last updated 3/2/18